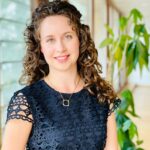 Rebecca Timm: Strategisk kommunikatör
Rebecca Timm arbetar sedan augusti som strategisk kommunikatör hos oss och kommer även att arbeta med offentliga frågor och digital policy. Rebecca har dessförinnan arbetat på Sveriges Ständiga Representation mot EU i Bryssel och drivit sitt eget företag inom kommunikation.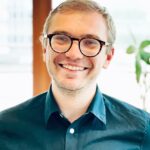 Patrik Henriksson: Kontorsadministratör
Patrik arbetar sedan juli som kontorsadministratör hos oss med ansvar för administration, ekonomi och HR. Patrik kommer senast från Linnéuniversitetet där han arbetat som handläggare och har dessförinnan studerat en master i statsvetenskap och historia vid Antwerpens Universitet.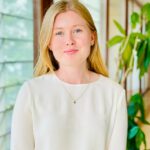 Emelie Månsson: Trainee
Emelie följer policyområdena energi, miljö, klimat och transport. Hon läser en master i utvecklingsstudier vid Lunds universitet, har en Politices kandidatexamen med statsvetenskap som huvudinriktning och engagerar sig ideellt inom utvecklingsfrågor.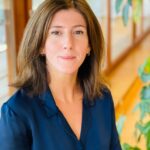 Isabella Lindahl: Trainee
Isabella följer policyområdena F&I, digitalisering och regionala frågor. Hon var tidigare praktikant vid Statsrådsberedningens EU-kansli, har en kandidatexamen i Europastudier från Lunds Universitet och en master i EU-politik från Université de Strasbourg och Rijksuniversiteit Groningen.
---
Please meet Rebecca Timm (Strategic communicator), Emelie Månsson (Trainee), Patrik Henriksson (Office administrator) and Isabella Lindahl (Trainee).

Rebecca Timm: Strategic communicator
Rebecca is working since August as a strategic communicator and will also be working with public policy and digitalisation. Rebecca has previously been working at the Swedish permanent representation to the EU in Brussels and owed a company in media and communication.
Patrik Henriksson: Office administrator
Patrik is working since July as our office administrator with responsibilities for administration, finance and HR. Patrik has previously worked as a desk officer at the Linnaeus University and before that studied a master's in political science and history at the University of Antwerp.
Emelie Månsson: Trainee
Emelie is monitoring energy policy, climate policy and transport policy. She is currently studying a master of science in development studies at the University of Lund, she has a bachelor degree in politics and economics and is engaged in non-profit work regarding development questions.
Isabella Lindahl: Trainee
Isabella is monitoring Research and Innovation policy, digital policy and regional policy. She previously did a traineeship at the Swedish government's cabinet office, at the EU-secretariat, and has a double master in EU politics from Université de Strasbourg and Rijksuniversiteit Groningen.